Shahira Bhimani is the Director of MaRS EXCITE, an innovative program that focuses on pre-market evidence-based assessment of new, breakthrough health technologies.
---
The focus of MaRS EXCITE is expedited health system adoption of impactful technologies, through early collaboration between industry, academia, regulators, payers, government and the broader health system.
In addition to leading the EXCITE program at MaRS, Shahira played an instrumental role in operationalizing the model globally through her position as Vice President Business Development and Operations for EXCITE International.
Shahira has also served in an advisory capacity to medical device innovators within the MaRS portfolio and provided strategic support to these ventures in their commercialization endeavors. 
Previous to this, as Vice President, Innovation Services at the Health Technology Exchange (HTX), Shahira focused on providing funding opportunities, support services and thought leadership to the Ontario medical device sector and health system at large.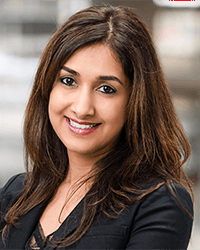 Shahira Bhimani
Director, MaRS EXCITE
With a keen interest in innovation procurement as well as medical device reimbursement in local and international markets, Shahira has developed niche expertise and an extensive network of local and international partners in these realms.
Over the years, her broad based knowledge around product development, commercialization and reimbursement of medical devices, has allowed Shahira to provide strategic guidance to innovative medical device companies in developing multi-market access strategies for evidence generation, commercialization and innovation adoption. 
As a seasoned entrepreneur and clinician, Shahira brings a unique patient and clinical perspective as well as sound business acumen in medical device development and commercialization.
Shahira holds a B.Sc in Physical Therapy from the University of Western Ontario and a Masters in International Health Technology Assessment and Management from the University of Montreal.
---