Brett Hauber, PhD, is a Senior Economist and the Vice President of Health Preference Assessment at RTI‑HS, and a member of the International Scientific Collaboration (ISC) at EXCITE International.
---
Dr. Hauber has more than 15 years of academic, research, and government experience in health and environmental economics. His primary area of specialization is in conducting conjoint analyses and discrete-choice experiments to quantify preferences for medical interventions and health outcomes.
He also has extensive experience in conducting benefit-risk analysis of patients and other health care decision makers, estimating willingness to pay and examining the relationship between patient preferences and adherence.
He has studied the theoretical and empirical relationships among various health utility measures. His most recent applied work has included discrete-choice experiments of patient and physician benefit-risk preferences for treatments for conditions in numerous therapeutic areas, including neurology, infectious diseases, women's health, gastrointestinal diseases, diabetes, and oncology.
Dr. Hauber regularly teaches courses on conjoint analysis. He was an advisor to the Patient-Centered Benefit-Risk Steering Committee of the Medical Device Innovation Consortium (MDIC) and the principal investigator for developing the Catalog of Methods for Assessing Patient Preferences for Benefits and Harms of Medical Technologies for MDIC.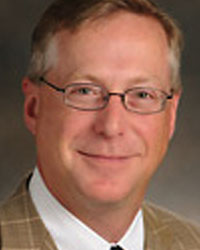 Dr. Brett Hauber
PhD - Economics, MA - Economics, Senior Economist and the Vice President of Health Preference Assessment at RTI‑HS
He is currently the chair of the International Society for Pharmacoeconomics and Outcomes Research (ISPOR) Conjoint Analysis–Statistical Analysis, Reporting, and Conclusions (CA-SARC) task force and was previously a member of the ISPOR task force that developed the ISPOR Checklist for Good Research Practices in Conjoint Analysis.
Dr. Hauber's research has been published in numerous health outcomes and medical journals.
---