TAKE-AWAYS
ATTENDEES DISCOVERED
Changes coming to the U.S. and European Regulator Agencies 
Emerging partnerships between Payers/Health Systems and Industry 
The essential role patients play in de-risking pathway from innovation to adoption 
New approaches to clinical trials making them more efficient and affordable 
Expedited global reach with improved chances of successful coverage decisions
Impending changes in funding of health technologies
EXCITE International's unique approach engages industry, payers, health systems, expert end-users and patients across the full pathway from innovation to adoption bringing these technologies to market with greater certainty and at a lower cost. 
Keynote Speakers & Panelists
In order of appearance in the program.
Dr. Les Levin CEO and CSO, EXCITE International

Dr. Rick Kuntz Senior Vice President and Chief Medical and Scientific Officer, Medtronic, Inc.

Dr. Trent Haywood Chief Medical Officer, Blue Cross Blue Shield Association

Sir Andrew Dillon Chief Executive, NICE

Joe Gatewood Vice President for Global Strategy and Analysis, AdvaMed

Dr. Jeff Shuren Director, Center for Devices and Radiological Health, FDA

Paul Brooks Executive Director, RAPS

Naomi Aronson Executive Director of Clinical Evaluation, Innovation, and Policy, Blue Cross and Blue Shield Association

Tamara Syrek Jensen Director, Coverage and Analysis Group, Center for Medicare and Medicaid Services

Dr. Jo Carol Hiatt Chair, National Product Council, Kaiser Permanente

Maroeska Rovers Professor of Evidence Based Surgery, Radboud University

Stig Slørdahl CEO, Central Norway Regional Health Authority 

Carl Moons Professor of Clinical Epidemiology, Julius Center, Utrecht University

Shahira Bhimani Director, MaRS EXCITE

Nina Pinwill Head of Commercial Operations, National Health Service

Páll Jónsson Associate Director of Research and Development, NICE

Bryan Luce CEO, LUCE Outcomes Research

Dr. Jeff Popma Chief Scientific Officer, Baim Institute for Clinical Research

Dr. Peter McCulloch Professor of Surgical Science and Practice, University of Oxford

Elise Berliner Director of the Technology Assessment Program, AHRQ

Dr. Murray Sheldon Associate Director for Technology and Innovation Center for Devices and Radiological Health, FDA

Dr. Sean Tunis President and CEO, Center for Medical Technology Policy

Parashar Patel Senior Advisor, Health Policy & Payment, MDMA

Carl Gilhuus-Moe Chair, Norway HealthTech

Richard Price Senior Vice President, AdvaMed

Per Olav Vandvik Professor, Department of Health Management and Health Economics, University of Oslo

John Collins, Consortia for Improving Medicine with Innovation and Technology, Massachusetts General Hospital

Stephanie Christopher Program Director, Case for Quality and Science of Patient Input, MDIC

Suzanne Schrandt Director, Patient Engagement Arthritis Foundation 

Kim McCleary CEO, The Kith Collective  
EVENT PROGRAM & PRESENTATIONS
---
Thank You from Dr. Les Levin, CEO
I wish to express my deep gratitude to everyone who took time out of their busy schedules to be with us at the Washington Summit on March 26th and 27th. The presentations highlighted the exceptional work being done by multiple stakeholders involved in the health technology industry. I look forward to continuing our joint work in accelerating the pathway from innovation to adoption and thank you for your continued support and involvement in EXCITE International.
Our Sponsors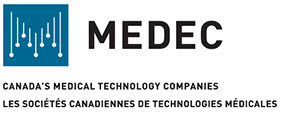 EXCITE INTERNATIONAL COLLABORATION ORGANIZATIONS
U.S.A.
Canada
United Kingdom
Norway
The Netherlands
France, Spain & Germany
ABOUT EXCITE INTERNATIONAL
A not-for-profit initiative, EXCITE International is a global collaboration of key stakeholders — innovators/industry, regulators, payers, health systems, patients, scientists and end-users — working together in the premarket space to change the paradigm of health technology innovation and adoption.
Our unique approach helps innovators of breakthrough technologies achieve accelerated adoption with greater certainty, at a lower cost. Faster market adoption improves patient outcomes and drives health system efficiencies.
---
Have a question? Please contact us at info@exciteinternational.com.