Naomi Aronson, PhD, is the Executive Director of Clinical Evaluation, Innovation, and Policy, Blue Cross & Blue Shield Association, and a member of the EXCITE International Advisory Council and the ISC.
---
Dr. Aronson leads BCBSA clinical effectiveness and policy engagement with government, regulatory agencies and policy consortia.Her areas of leadership include comparative effectiveness, patient centered research, safety surveillance, regulatory science and methodological standards.
Previously, Dr. Aronson led the development of the BCBSA Technology Evaluation Center (TEC), now the Center for Clinical Effectiveness (CCE), as a nationally recognized technology assessment program and an Evidence-based Practice Center (EPC) of the Agency for Healthcare Research and Quality (AHRQ). She directed over 300 technology assessments and 20 evidence reports for AHRQ. Dr. Aronson is a member of the Methodology Committee of the Patient-Centered Outcomes Research Institute (PCORI). She also serves on the PCORI Board of Governors Research Transformation Committee and the PCORI Rare Diseases Advisory Panel.
Dr. Aronson is a member of the Health Technology Assessment International Health Policy Forum, Institute of Medicine Genomics Roundtable, the National Business Group on Health Committee on Evidence-Based Benefit Design, the New Drug Development Paradigms (NEW DIGS) initiative of the MIT Center for Biomedical Innovation, Steering Committee of the Quality Assurance Pilot for Cancer CDx, and the Scientific Oversight Committee of the FDA Medical Device Epidemiology Network (MDEpiNet).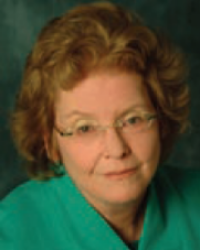 Dr. Naomi Aronson
Executive Director, Clinical Evaluation, Innovation, and Policy, Blue Cross & Blue Shield Association
She is an Expert Advisor to the Medical Device Innovation Consortium (MDIC) Diagnostics Clinical Evidence Work Group.
Dr. Aronson is a founding member of EXCITE International, Excellence in Clinical Evaluation and Technology Evaluation. She serves on the EXCITE International Advisory Board, the Scientific Collaboration and is Chair of the Payer Advisory Committee.
Prior to joining TEC, Dr. Aronson was a member of the Northwestern University faculty, specializing in the sociology of science and medicine.
She also was a post-doctoral fellow in the Science, Technology and Society Program at the Massachusetts Institute of Technology and received research awards from the National Science Foundation and the American Council of Learned Societies. Dr. Aronson's academic research focused on how the organization of scientific specialties in biomedical and clinical research affects the process of scientific discovery.
---
« Back to Advisory Council « Back To ISC Leadership Team Executive Board